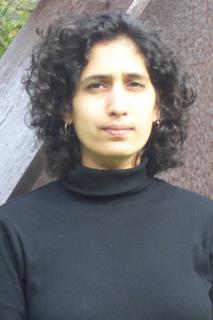 Andrea Moore

(percussion) is a graduate of Rice University's Shepherd School of Music and continued her performance studies with The Percussion Group Cincinnati. Called a "vibrant percussionist" and a "much-needed champion of modern classical music," (Houston Chronicle), Ms. Moore was the recipient of the Cultural Arts Council of Houston/Harris County's Individual Artist Project Grant in 2003 for her concert series, barmusic.

Reflecting her interest in other genres, Ms. Moore has created scores for theater and dance, including "The Crucible" at the Alley Theater and "Herland" at Texas Weekend of Contemporary Dance. Ms. Moore has collaborated with composer/sound designer John Gromada on his scores for "The Greeks" at the Alley Theater and "A Midsummer Night's Dream" at Baltimore's CenterStage, and was for many years a modern dance accompanist for the Houston Ballet Academy and the Jewish Community Center.

She has performed with Da Camera of Houston, the Houston Symphony, Houston Grand Opera, at Music Academy of the West and the National Repertory Orchestra and with new music ensemble Musiqa. Recent projects include the world premiere of Anthony Brandt's chamber opera, "The Birth of Something" and recording William Bolcom's "Dark Music" with cellist Norman Fischer for Naxos. She recently completed a masters in music history at USC.